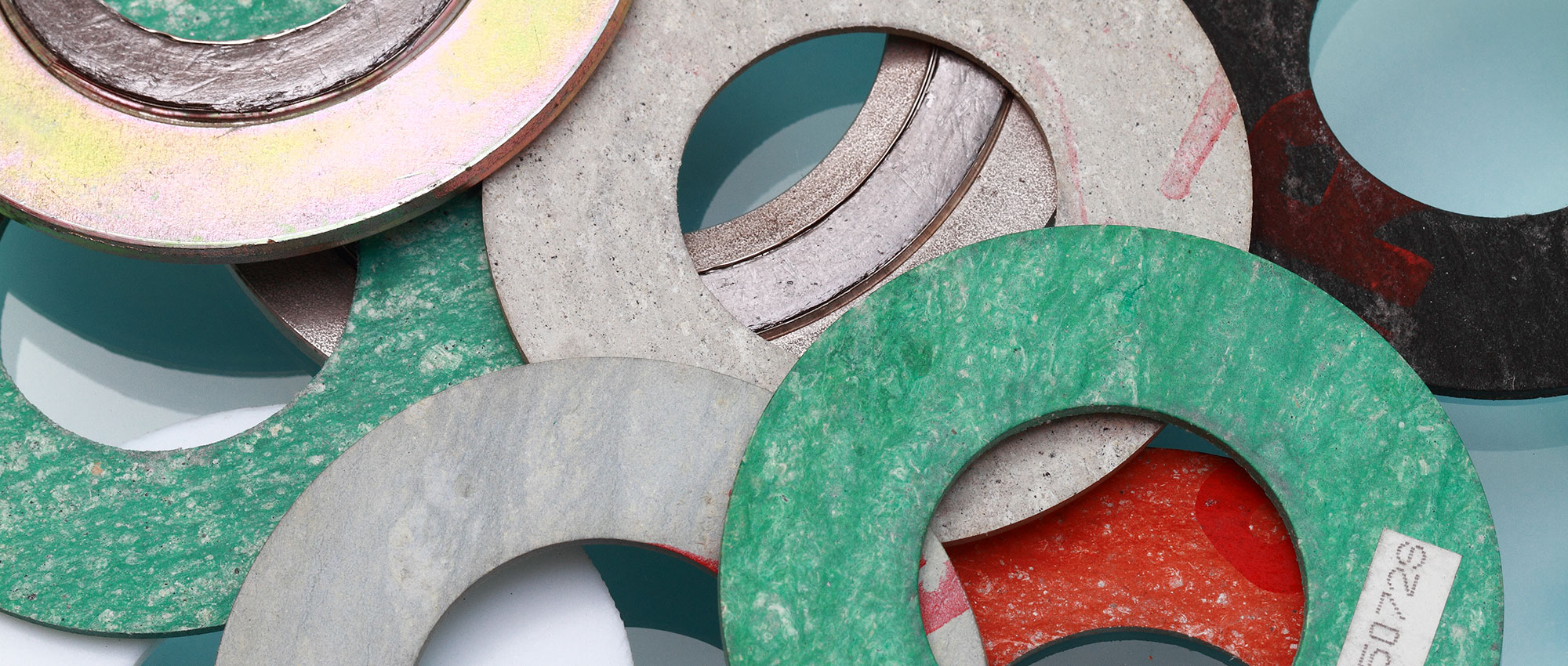 Flat Gaskets
Our Made-to-Order Gaskets Will Help Get Machinery Running and Fluids Flowing Again Quickly
Backed by a team of gasket cutting technicians and state of the art technology, Freudenberg has the capability of cutting nearly any size or shape gasket of the product brand Dichtomatik for several different applications. With stock sheets available in 20 different materials including compressed sheets, flexible graphite, nitrile rubber, and polytetrafluoroethylene (PTFE) we are equipped to provide you the most effective solution in the quickest time. All stock sheets of gasket material are available in thickness sizes of 1/32", 1/16", 1/8" and 1/4". Additional materials and sizes are available upon request.
Flat gaskets are only available at our sites in Austria, France, the Netherlands, the USA and Mexico.
Available Gasket Materials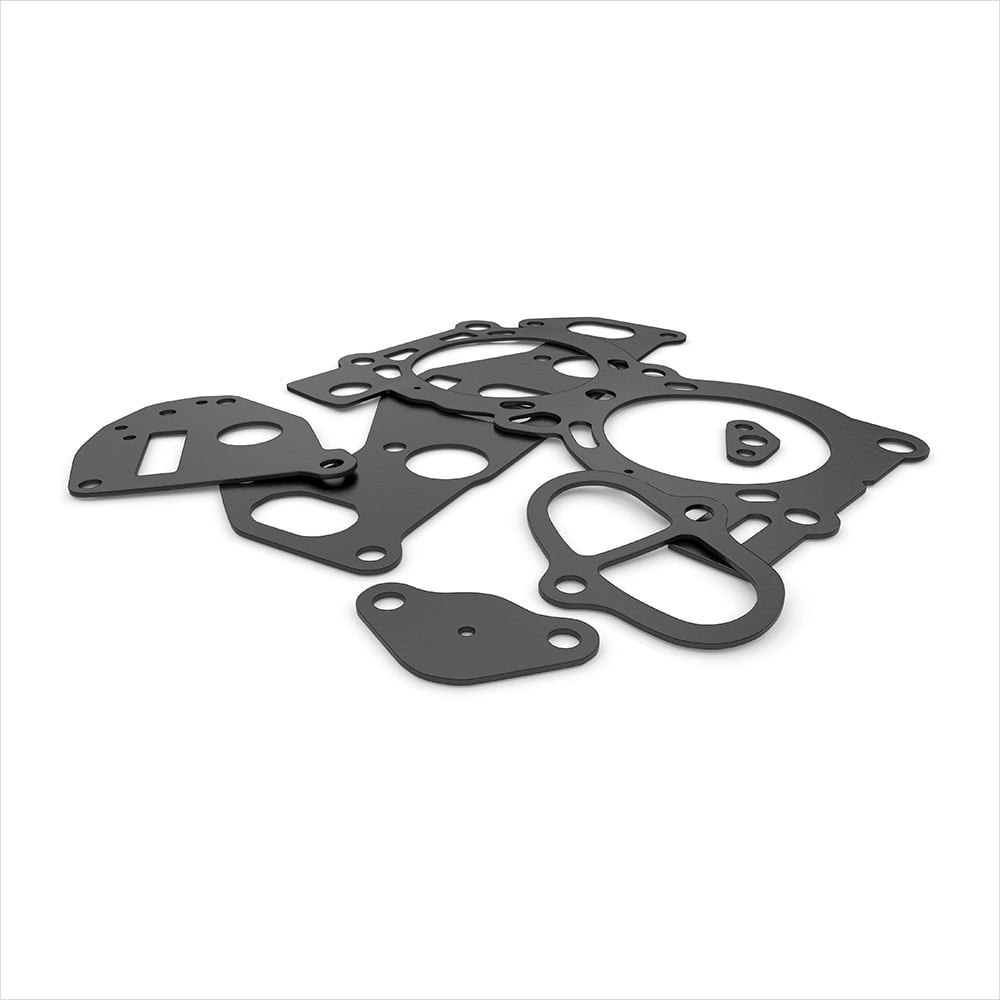 NA101 Compressed sheets with aramid fibers, NBR rubber binder
NA201 Premium compressed sheet (Dupont Kevlar) with aramid fibers, NBR rubber binder
NA301 High Performance steam service sheet, NBR rubber binder
N60G NBR Rubber, 60 durometer
NC101 Compressed sheets with carbon fibers, NBR binder
CA101 Compressed sheets with aramid fibers, neoprene binder
C60G Neoprene rubber, 60 durometer
SA101 Compressed sheets with fibers, SBR binder
SB75G Synthetic rubber (red), 75 durometer
CA999 Compressed sheets with aramid fibers, CSM rubber binder
GR001 Flexible graphite – no insert
GR101 Flexible graphite with SS foil insert
GR201 Flexible graphite with tanged insert
GR301 Flexible graphite with multiple high temperature foil inserts
TEF001 Pure PTFE
TEF101 Blue PTFE – Glass filled
TEF202 White PTFE – Barium sulfate filled
TEF301 PTFE – Silica filled
V70G FKM, 70 durometer
E60G EPDM, 60 durometer
Using uploaded dimensional data from sources such as CAD drawings, and manual entry, the machine reads the specifications and replicates the shape by cutting it out of the sheet of material. With Dichtomatik gaskets on demand, you'll get quality parts you need, when you need them. If you're looking to try a new type of material but don't want to fully commit to a full purchase order, our custom gaskets will help you in your trials so that you make the right decision.
Related Documents
Non-metallic Gaskets US
Dichtomatik brand products are also available in any non-metallic gasket material. Our experts recommend the right part for your application.