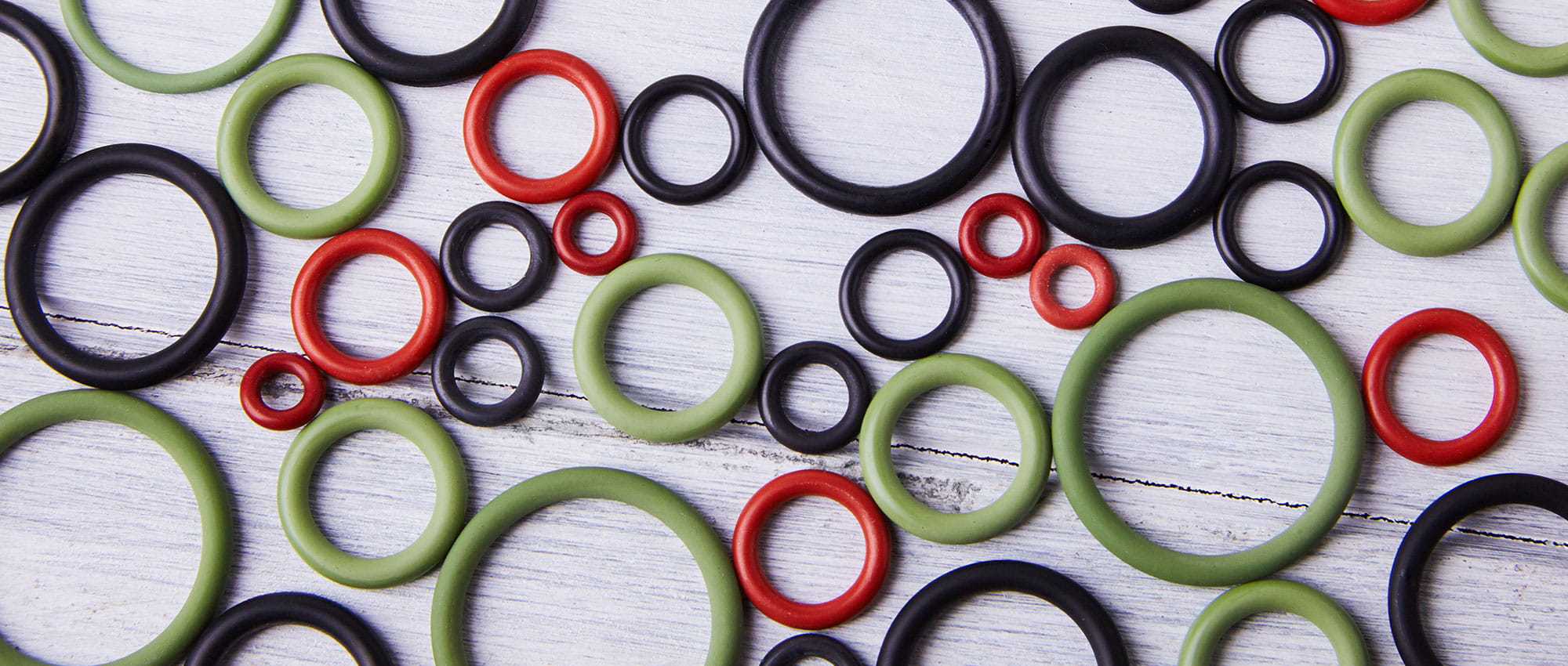 O-Rings
Endless, Ring-Shaped Sealing Elements
O-rings are primarily manufactured from elastomer materials. The O-ring achieves its sealing effect by deformation of the cross-section after installation and compression in the installation space. O-rings are mainly used for static sealing of gaseous and liquid media. Under certain conditions, the dynamic use of an O-ring is also possible. O-rings of the product brand Dichtomatik are manufactured according to DIN ISO 3601-1, industry class B and the surface deviations according to DIN ISO 3601-3, special characteristic N. For special applications, the permissible tolerances for special articles can be restricted to industry class A and the form and surface deviations to grade characteristic S.
Benefits at a Glance
Numerous standard dimensions available from stock
Special elastomer materials also available in different Shore hardnesses and colors upon request
Special e. g. metal detectable, encapsulated O-rings
Segment-specific-certified materials available
Product modification possible
Universally applicable
Good lifetime
Very good price-performance ratio
Suitable for many industrial applications
Important note: Dichtomatik products comply with common industrial standards and therefore are suitable for many applications excluding safety-critical ones like Automotive. Premium Freudenberg products are the right choice for all applications ensuring highest quality and safety standards and therefore optimal total cost of ownership.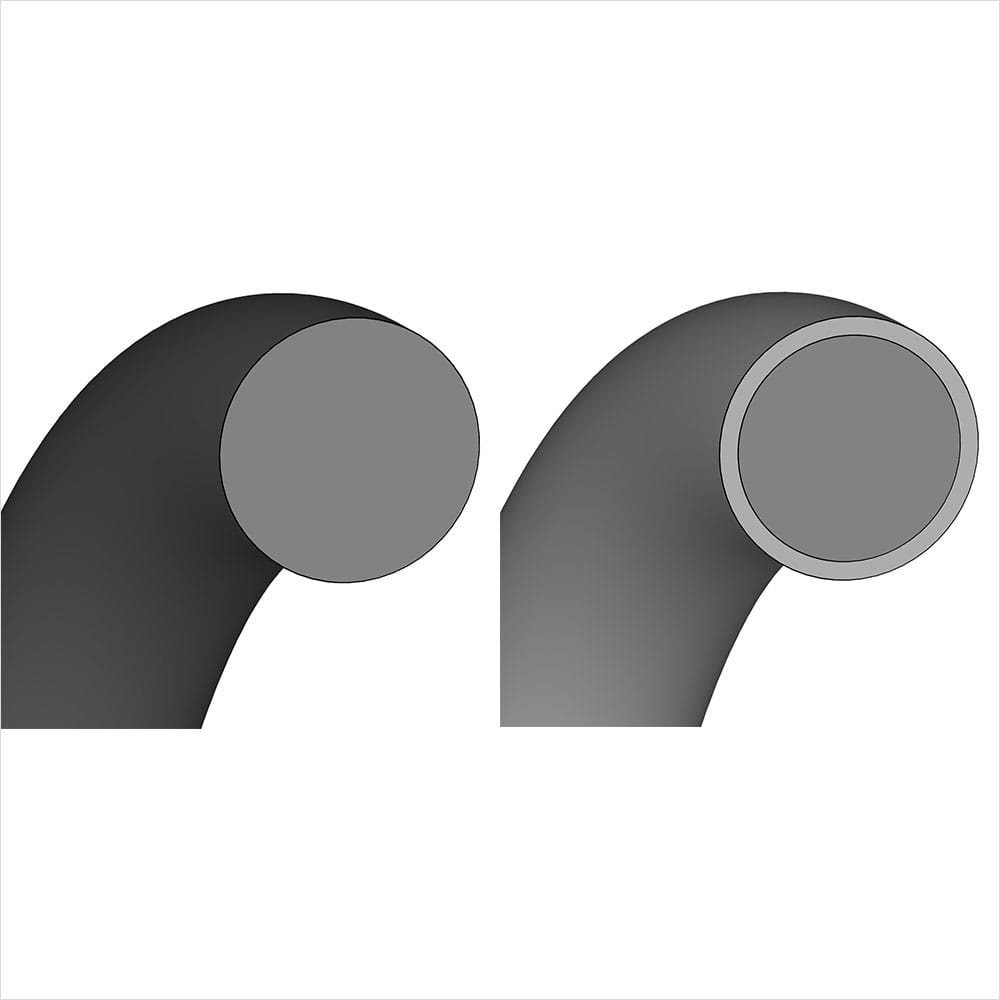 Choose the Right Product
Out of Several Types of Gasket Materials
EPDM (sulfur cross-linked temp.: -45 to +130 °C; peroxide crosslinked temp.: -50 to +150 °C): hot water, steam, detergents, caustic soda and potash, silicone oils and greases, many diluted acids and chemicals, glycol-based brake fluids – no mineral oil-based oils and greases
FKM (temp.: -15 to +200 °C): mineral and synthetic oils, engine oils, HFD flame-resistant pressure fluids, aliphatic, aromatic and chlorinated hydrocarbons, water (max. +80 °C), good weathering, ozone and ageing resistance
NBR (temp.: -30 to +100 °C): mineral oils and greases, hydraulic oils (H, HL, HLP), flame-resistant pressure fluids HFA and HFB. HFC up to about +50 °C and water up to a maximum of +80 °C
HNBR (temp.: -30 to +150 °C): see NBR – additional heat, ozone and aging stability and wear resistance
VMQ (temp.: -55 to +200 °C): resistance in water (up to +100 °C), aliphatic engine and transmission oils, animal- and plant-based oils and greases
FEP encapsulated with VMQ core (temp.: -60 to +205 °C) or FKM core (temp.: -20 to +205 °C): resistant to aggressive acids, bases, alcohols and oils
A particularly very good material regarding application temperature and media resistance is FFKM of the Dichtomatik brand.
For more detailed information on resistances as well as special applications, standard dimensions, tolerances, materials, certifications, and design guidelines for static and dynamic applications, please download our O-ring brochure.
Please note that resistances, pressures and temperatures are mutually influenced by various parameters.
Related Documents
Product Overview

Tailor-Made Seals and Service Portfolio

O-Ring Brochure

O-rings are made of elastomeric materials in moulds by vulcanisation.
O-Rings

O-rings are endless, ring-shaped sealing elements with a circular cross-section that are manufactured from elastomer materials or PTFE.

O-Ring Tolerances

O-Ring Tolerances according to DIN ISO 3601-1:2013-11 (Class B)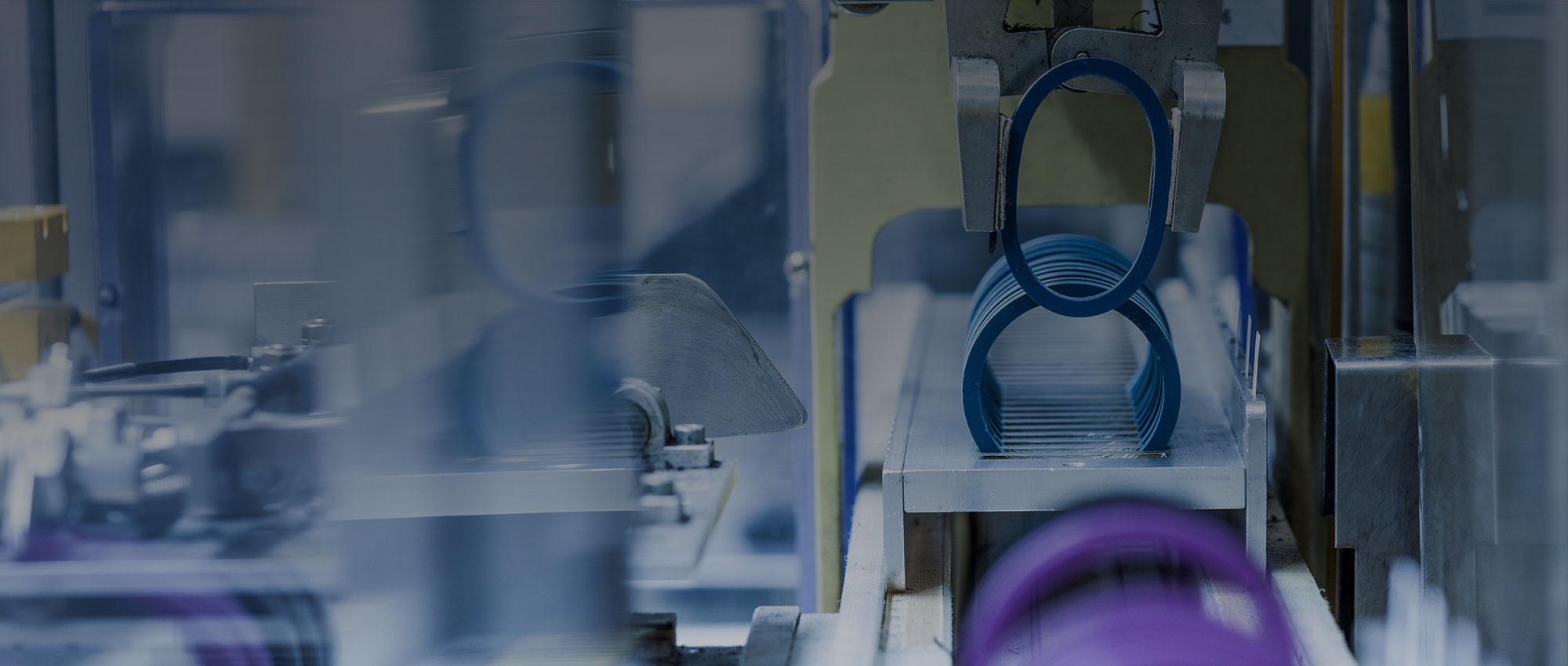 Freudenberg
Sealing products setting benchmarks
Premium products and individual sealing solutions of the Freudenberg brand are the perfect choice for any application. Uncompromising quality (0-defect strategy) and excellent performance ensure full safety and optimized total cost of ownership (TCO).
Freudenberg O-Rings