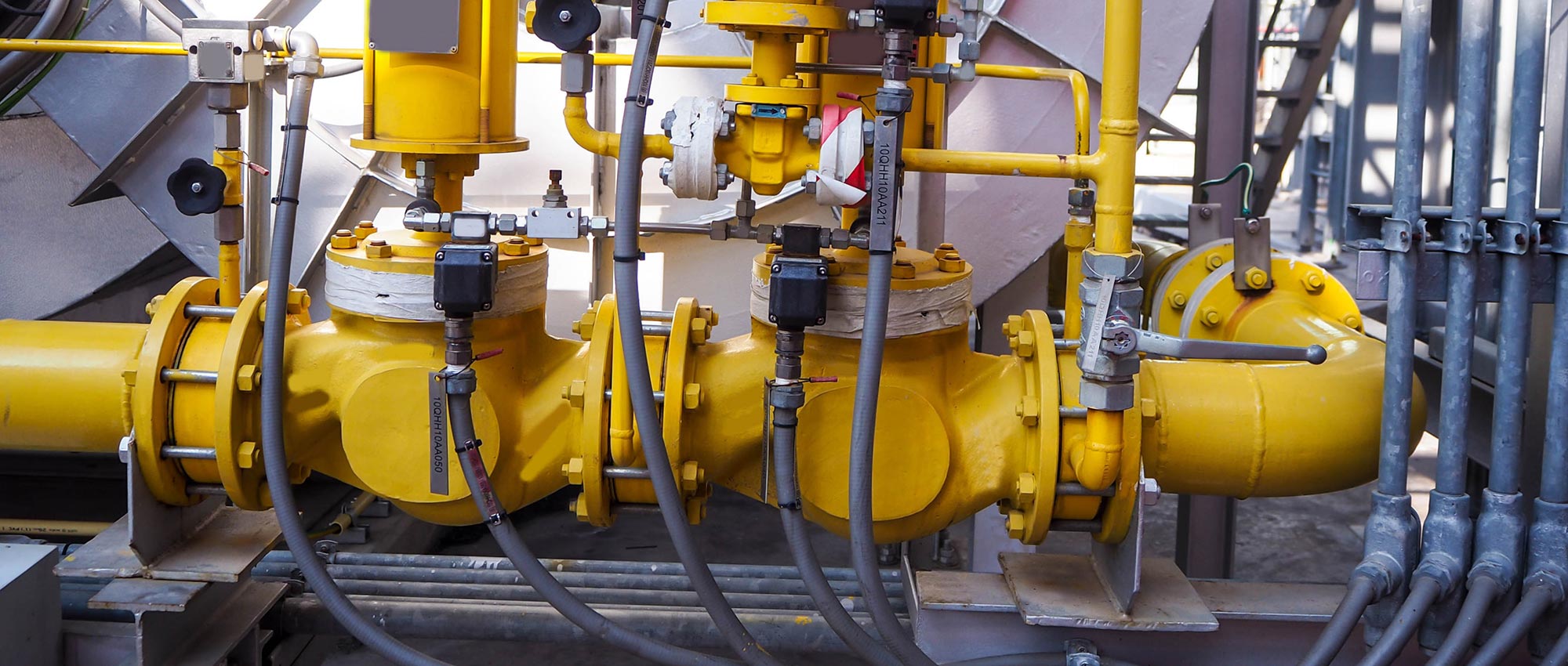 Fastener Seals
Used to Seal off Potential Leak Paths on Threaded Fasteners
Fastener seals consist of an inner rubber component used with an outer metal washer that supports the sealing function of a fastener such as a screw or a bolt. The combination eliminates any clearance gaps between the housing components and protects against potential leaks. Dichtomatik fastener seals cover a variety of applications including bolts, screws and tube fittings to provide a reliable sealing function.
Functional Principle
Thread, fastener and bonded seals are used to seal off potential leak paths on threaded fasteners such as bolts or threaded rods. Fasteners compress a predetermined amount once installed reducing the gap between the fastener and the mating components.
Product Characteristics
Standard rubber material is NBR
Standard metal is zinc-plated carbon steel
FKM, EPDM, and Silicone rubber as well as other metal/plating materials are available upon request
Special material requests may include a one-time setup charge
Benefits at a Glance
Different product variants
Reliable elimination of gaps between the housing components
Good lifetime
Very good price-performance ratio
Suitable for many industrial applications
Important note: Dichtomatik products comply with common industrial standards and therefore are suitable for many applications excluding safety-critical ones like Automotive. Premium Freudenberg products are the right choice for all applications ensuring highest quality and safety standards and therefore optimal total cost of ownership.
Choose the Right Product Out of Our Types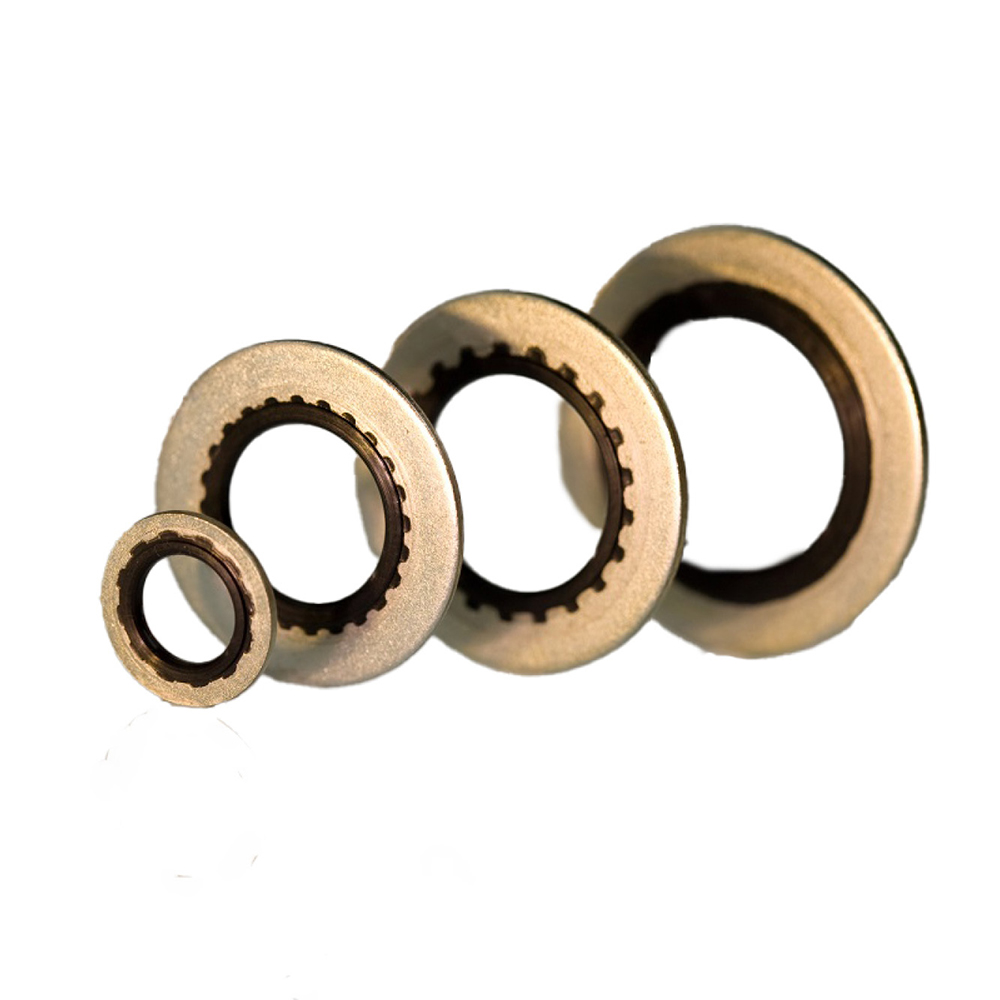 US Bonded Seals and USZO Fastener Seals
Similar to a standard washer, a US bonded seal combines the rigidity of an outer metal ring along with a flexibility of an inside rubber seal. The metal washer provides much needed support while keeping the inner rubber seal from being over compressed and eliminating gaps to create a form-fitting seal.
USZL Thread Seals
USZL thread seals differ slightly from other fastener seals in appearance and application. The inner rubber seal has a triangular shape design for sealing directly against the threads of the fastener. USZL thread seals will prevent fluid from leaking out past the bolt through the threaded seal and can easily be assembled and disassembled as needed from contact surfaces without the use of special tools. USZL thread seals are readily available in standard fastener sizes and can be reused with proper removal.
Please note that resistances, pressures and temperatures are mutually influenced by various parameters.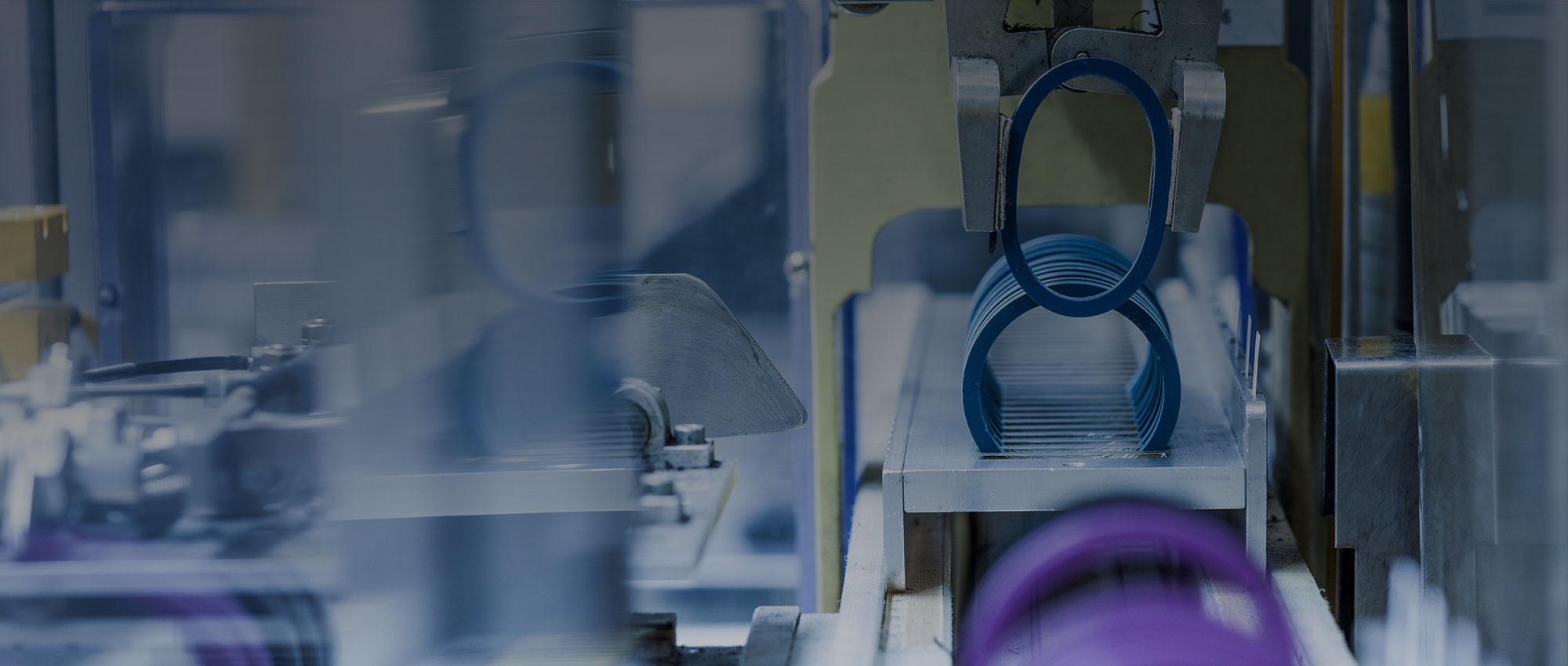 Freudenberg
Sealing products setting benchmarks
Premium products and individual sealing solutions of the Freudenberg brand are the perfect choice for any application. Uncompromising quality (0-defect strategy) and excellent performance ensure full safety and optimized total cost of ownership (TCO).
Freudenberg Product Portfolio